This is a FREE SERVICE so email as many as you want or just come in and Have Fun
Please Note : To enjoy this web site please use Windows Internet Explorer it is the only web browser to play sound at this time.
You can download it for Free from Windows. Windows Edge does not play sounds in these web pages. Click Here
Sound Help Click Here

Spreading Smiles And A Little Love Around The World
Express Your Feelings With Music
Midi Song Pages
A
Abracadabra (Steve Miller Band)
Always On My Mind (Willie Nelson)
Amarillo By Morning George Strait
B
C
Can't Stop Myself From Loving You
Could You Be The Most Beautiful Girl
Crazy ( Humor )
D
E
F
G
H
Have I Told You Lately That I Love You
I
I Can't Help Falling In Love With You
I Just Died In Your Arms Tonight
I Love You More Than I Can Say
If I Could Turn Back The Hands Of Time
I'll Be Missing You ( Military Page )
J
K
L
L-O-V-E (Was Made For You And Me)
M
N
Never On A Sunday ( Nascar )
O
P
Q
R
S
Superman (I Can't Stand To Fly)
Sweet Dreams (Are Made OF This)
T
(This Ain't) No Thinkin' Thing
Tie A Yellow Ribbon ( Military Page )
Tie A Yellow Ribbon ( Military Page )
U
v
W
We're Two Of A kind Workin' On A Full House
What A Difference You Made In My Life
When You're In Love With A Beautiful Woman
X
Y
Z
Tell Your Friends About songAgram.com
Click On Button Below To Email Or Share This Page With Someone

Click On A Link Below To See More songAgram Web Pages

Home Page Actual Songs Religious Songs Fun Pages

Visit Our Other Web Sites They Have Printable Cards

And Desktops

www.smileagram.com Or www.floweragram.com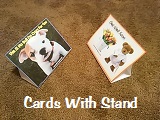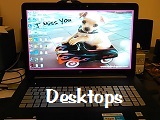 They Are Free Too
Get Your Music Now At amazon.com Just Click On The Banner Below
Please let me know what you think about songAgram.com email all comments to webmaster@songagram.com
Thank You. webmaster at songagram.com.
Legal Info
There are NO CD quality sounds on this site. All titles are copyrighted by their respective artists and record companies. The use of this material is not intended as a copyright infringement on any of the artists or any other entity's copyrighted material.
Please show your support for this web site and the artist of the songs. Buy your Cds/mp3s at amazon.com. Just click on the amazon.com banner on the song page and it will take you to the amazon.com web site and with a simple click you can get it . Quick and easy.
songAgram
songAgram.com © 2002 - 2017 All rights reserved.
All trademarks displayed are property of their respective owners.