www.songagram.com, songagram, songagram.com
Express Your Feelings With Music. You can Email, Share or Post A Song Today. It's FREE No Sign Up Of Any Kind
Emailing or sharing a song-A-gram is like planting a seed. It plants a seed in the mind of the receiver. Every time they hear the song it will remind them of you.
Even days, months and years later the song will always remind them of you. So plant some seeds today.
This is a FREE SERVICE so Share as many as you want or just come in and Have Fun
Playing Now > Have Yourself A Merry Little Christmas Michael Buble'

From
songAgram.com

Spreading Smiles And A Little Love Around The World
Express Your Feelings With Music Share Or Post A Song Today It's FREE
Click Or Tap On The Type Of Songs You Are Looking To Share Or Post Below
Actual Songs Click Here
Religious Songs Click Here
Humor Pages Click Here
Midi Pages Click Here
Merry Christmas Click Here
Holiday Pages
Happy Thanksgiving Click Here
Merry Christmas Click Here
Happy New Year Click Here
Happy Mother's Day Click Here
Happy Father's Day Click Here
Happy Valentine's Click Here
Happy Easter Click Here
Happy Halloween Click Here
St Patrick's Day Click Here
A Message To The World
Be Humble Be Kind
And Help One Another
Don't Panic
We Will Get Through This
Visit Our Other Web Sites They Have Cards To Share Or Post
All Cards Are Free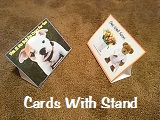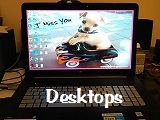 Please Tell Your Friends About This Web Site
Click On The Button Below To Email, Share, Messenger Or Post

Please let me know what you think about songAgram.com email all comments to webmaster@songagram.com
Legal Info
There are NO CD quality sounds on this site. All titles are copyrighted by their respective artists and record companies. The use of this material is not intended as a copyright infringement on any of the artists or any other entity's copyrighted material.
Please show your support for this web site and the artist of the songs. Buy the songs on this site at amazon.com. Just click on the amazon.com banner on the song page and it will take you to the amazon.com web site and with a simple click you can get the song . Quick and easy.

Spreading Smiles And A Little Love Around The World
songAgram.com
Copyright 2002-2023
All Lyrics and Trademarks displayed are property of their respective owners.
I make no money from any sales or anything else on this web site. I just do this as a hobby. So I hope you enjoyed stopping by.
Please tell your friends about songAgram.com.
Our Contact Email :webmaster@songagram.com