Someone Has Shared A songAgram With You

s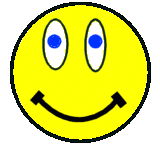 ngAgram.com
Click On Play Button
One, two, three
Ooh, wap, wap
Ooh, wap, wap
Ooh, ooh, ooh

I just wanna see my friends
I wanna walk the street again
But I gotta be patient
So let's enjoy this confination

I just wanna feel your love
'Cause Instagram is not enough for me
So I gotta be patient
Let's enjoy this confination

And every day we'll sing a song
To make you dance
Until this ends

I just wanna see my friends
I wanna walk the streets again
So I gotta be patient
Let's enjoy this confination

Si
Tienes ganas de salir
Lo siento, pero no
Tienes que quedarte allí
Pero cuando canto esta canción
Ahí me brilla el corazón
Y me siento muy feliz

And every day we'll sing a song
To make you dance
Until this ends

I just wanna see my friends
I wanna walk the street again, again
But I gotta be patient
So let's enjoy this confination
Every night and every day
So I gotta be patient
Let's enjoy this confination
Woah-ooh-woah, ooh, ooh
I gotta be patient (I gotta be)
So let's enjoy this confination, ooh
Confination meaning

(rare, nonstandard) The quality of being confined.
Click On Button Below To Email Or Share This Page With Someone

Get This MP3 Now Click On The Banner Below
Michael Bublé, Barenaked Ladies & Sofia Reyes Gotta Be Patient (SelfieCamJam)
Click On A Link Below To See More songAgram Web Pages
Actual Songs Fun Pages Home Page All Midi Songs Religious Songs
songAgram.com © 2002 - 2023
All rights reserved.
All Trademarks and Songs displayed are property of their respective owners.