Express Your Feelings With Music. You can Email, Share Or Post A Song Today
Emailing or sharing a song-A-gram is like planting a seed. It plants a seed in the mind of the receiver. Every time they hear the song it will remind them of you.
Even days, months and years later the song will always remind them of you. So plant some seeds today. It's All Free Too.
Song Playing Now Click Here > In Jesus Name Katy Nichole
Welcome To
songAgram.com
Religious Songs

Spreading Smiles And A Little Love Around The World
Express Your Feelings With Music Share Or Post A Song Today It's Free
God Is making a way for someone
Is It You
I Think It Is
God is knocking on your heart And only you can let Him in
Songs Are In Alphabetical Order Scroll Down The List And Select A Song To Listen To Or To Share Or Post
Click Or Tap On A Song To Email, Share, Post Or Listen To
Song Title / Singer-Band
Amazing Grace (My Chains Are Gone) Chris Tomlin
Angels Among Us Alabama
Anchor Holds Ray Boltz
Believe Brooks And Dunn
Beulah Land Artist Unknown
East To West Casting Crowns
Everytime Jeremy Camp
Even If Mercyme
Fill My Cup Lord Artist Unknown
Go Light Your World Chris Rice
Go Rest High On That Mountain Vince Gill
God Bless America Again Conway Twitty/Loretta Lynn
God Did It Evelyn Turrentine Agee
God Is Holly Starr
God Turn It Around Jon Reddick
Hands Jewel
He Loves Me Greater Vision & Mark Trammell Quartet
He Washed My Eyes With Tears Jimmy Swaggart
He's Alive Dolly Parton
Hello God Dolly Parton
Here I Am To Worship Randy Travis
How Great Thou Art Alan Jackson
How You Live Point Of Grace
Hold Me Now Kirk Franklin
I Can Only Imagine Mercyme
I Got My Ticket To Heaven Dire Straits
I Love You This Much Jimmy Wayne
I Love You This Much Jimmy Wayne Video ( Very Moving )
I'd Rather Have Jesus AlisonKrauss
I'm Drinking From My Saucer Michael Combs
If I Was Jesus Toby Keith
In Jesus Name Katy Nichole
It Is No Secret Dierks Bently
Just A Closer Walk Patsy Cline
Learning To Dance In The Rain Jeff & Sheri Easter
Little Girl John Michael Montgomery
Lord I Hope This Day Is Good Don Williams
Lord I Hope This Day Is Good Lee Ann Womack
My Jesus Anne Wilson
My Savior My God Aaron Shust
Never Alone Barlow Girl
Next Thing You Know Matthew West
No Charge Shirley Caesar
Peace In The Valley Boxcar Willie
Praise You In The Storm Casting Crowns
Precious Memories George Jones
Precious Memories Jim Reeves
Precious Memories Loretta Lynn
Psalms 23 Jeff Majors
Sinners Prayer Deitrick Haddon
Search Me Oh God/I Surrender All Carman
Seeds (in Gods Hands) Kathy Mattea
Shake MercyMe
Stroll Over Heaven With You Alan Jackson
The Angles cried Alan Jackson and Alison Krause
The Climb Miley Cyrus
The Prayer Donnie McClurkin (Duet with Yolanda Adams)
The Prayer Celine Dion / Andrea Bocelli
The Storm Is Over Now R Kelly
There's Something About That Name Jimmy Swaggart
Trust In You Lauren Daigle
Undo Rush Of Fools
(The) Unicorn The Irish Rovers
Victory In Jesus Trace Adkins
When God Dips His Pen Of Love In My Heart Alison Krauss
When You Come Back To Me Again Garth Brooks
When You've Been Blessed Patti Labelle
Waiting On An Angel Ben Harper
Wayfaring Stranger Emmylou Harris
What This World Needs Casting Crowns
When Mama Sang (The Angels Stopped to Listen) George Jones
Why Me Lord Kris Kristofferson
You Are My Sunshine Anne Murray
You Raise Me Up Josh Groban
You Say Lauren Daigle
Thank You For Stopping In
Click On Button Below To Email Or Share This Page With Someone
Get Any Song You May Be Looking For Just Click On The Banner Below
Click On A Link Below To See More songAgram Web Pages
Home Page All Midi Songs Actual Songs Page Fun Pages
songAgram.com Holidays Pages Click On A Link Below
Happy Easter Happy Father's Day Happy Halloween Happy Mother's Day

Happy Thanksgiving Happy Valentine's Merry Christmas St Patrick's Day
Please Visit Our Other Web Sites They Have Printable Cards And Desktops
www.floweragram.com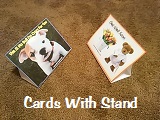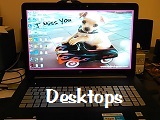 They Are Free Too
Please let me know what you think about songAgram.com email all comments to webmaster@songagram.com

Spreading Smiles And A Little Love Around The World
songAgram.com
Copyright 2002-2023