www.songAgram.com Actual songs
Emailing or sharing a song-A-gram is like planting a seed. It plants a seed in the mind of the receiver. Every time they hear the song it will remind them of you.
Even days, months and years later the song will always remind them of you. So plant some seeds today. It's All Free Too.
This is a FREE SERVICE so Share as many as you want or just come in and Have Fun
Express Your Feelings With Music Share A Song Today
Playing Now > Have Yourself A Merry Little Christmas Michael Buble'
From
songAgram.com

Spreading Smiles And A Little Love Around The World
Express Your Feelings With Music Share Or Post A Song Today It's FREE
Actual Song Pages
Share A Song Songs Are In Alphabetical Order Scroll Down The List
Click Or Tap On A Song To Email, Share, Post Or Listen To
Song Titles / Artist
A 1000 Miles Vanessa Carlton
A Penny For Your Thoughts Tavares
Abracadabra Steve Miller Band
After The Lovin' Engelbert Humperdinck
Alcohol Brad Paisley
All That She Wants Ace Of Base
All My Life Jocelyn Enriquez
Always Atlantic Starr
Always And Forever HEATWAVE
Always On My Mind Fantasia Barrino
Always On My Mind Willie Nelson
Am I Dreaming Atlantic Starr
Am I Dreaming Lil Nas X (feat. Miley Cyrus)
Amarantine Enya
Amarillo By Morning George Strait
Amazed (By You) Lonestar
American Trilogy Elvis Presley
Angel Sarah McLachlan
Angel Amanda Perez
Angels Fall Sometimes Josh Turner
Angel Of Mine Monica
Annie's Song John Denver
Anytime Brian Mcknight
Anything Anytime Anywhere Jimmy Buffett
Apologize One Republic
As Long As He Needs Me Connie Fisher
As Long As You love Me Backstreet Boys
Baby I love U Jennifer Lopez
Bad Day Daniel Powter
Banana Phone Raffi
Battle Colbie Caillat
Banana Phone (Call Me) Raffi
Be My Baby Tonight John Michael Montgomery
Beautiful Mess Diamond Rio
Because Of You Kelly Clarkson
Because Of You 98 Degrees
Because Of You Ne-Yo
Bidi bidi bom bom Selena
Big Girls Don't Cry Fergie
Bless The Broken Road Rascal Flatts
Blowin' In The Wind Peter, Paul And Mary
Blue Moon Steve Holy
Brahm's Lullabye Celine Dion
Brahms' Lullabye Sax Solo
Brickyard Road Johnny Van Zant
Bubbly Colbie Caillat
But For The Grace Of God Keith Urban
Butterflies Kacey Musgraves
Burning Maria Arredondo
Buy Me A Rose Kenny Rogers
California Dreamin The Mamas And The Papas
Call Me Blondie
Can't Fight This Feeling Reo Speedwagon
Can't Get Enough Barry White
Can't Help Falling In Love With You Elvis Presley
Chick-A-Boom (Don't Ya Jes' Love It) Daddy Dewdrop
Close To You The Carpenters
Collide Howie Day
Colors Of The Wind Vanessa Williams
Colour My World Chicago
Come Home Soon SheDaisy
Come To Me France Joli
Constipated Weird Al
Could It Be I'm Falling In Love The Spinners
Couch Potato Weird Al
Cover You In Kisses John Michael Montgomery
Crazy In Love Beyonce -- Jay-Z
Cry Mandy Moore
Danny's Song Anne Murray
Dear One Larry Finnegan
Danny Boy John Mcdermott
Daddy's Hands Holly Dunn
Die Alone Ingrid Michaelson
Dizzy Tommy Roe
Do Your Ears Hang Low 100 Kids Songs
Don't Be Angry With Me Darlin Daniel O'Donnell
Don't Bother Shakira
Don't CloseYour Eyes Keith Whitley
Don't Want To Miss A Thing AEROSMITH
Down Under Men At Work
Dream A Little Dream Of Me The Mamas and The Papas
Dream Of Me Kirsten Dunst
Dreaming Of You Selena
Dream On Aerosmith
E-Bay Weird Al
Eagle When She Flies Dolly Pardon
Everybody Loves Me But You Brenda Lee
Everyday High School Musical 2
Evergreen Barbra Streisand
Everyday I Love You boyzone
Everytime Britney Spears
Everyone Is Special Barney
Every Little Thing You Do Westlife
Every Time I Close My Eyes Babyface
Every Time I Look At You Il Divo
Everything's Changed Lonestar
Everything I Own Bread
Faith In You Steve Wariner
Fall To Pieces Avril Lavigne
Falling In Love At The Coffee Shop Landon Pigg
Far Away Nickleback
Favorite Song Toosii
Flying Without Wings Westlife
For The Good Times Al Green
For You I Will Monica
For What It's Worth Buffalo Springfield
Forever (I'll Be Loving You ) Westlife
Forever And A Day MLTR
Forever And Always Shania Twain
Forever And Ever Amen Randy Travis
Forever In Love Kenny G
Forever's As Far As I'll Go Alabama
I Wanna Take) Forever Tonight Peter Cetera & Crystal Bernard
Four In The Morning Gwen Stefani
From Here to the Moon and Back Willie Nelson, Dolly Parton
From Me To You The Beatles
Get Here Oleta Adam
Gimme, Gimme Good Lovin' Crazy Elephant
Give Me Peace On Earth Modern Talking
Glory Of Love Peter Cetera
God Bless America Again Conway Twitty/Loretta Lynn
God Must Be A Cowboy At Heart Dan Seals
( I Can't Remember If We Said ) Goodbye Steve Earle
Good Directions Billy Currington
Good Morning Beautiful Steve Holy
Goodbye Time Blake Shelton
Good Luck Charm Elvis Presley
Goodnight My Love Tavares
Goodnight My Love Paul Anka
Goodnight Sweetheart David Kersh
Goodnight Sweetheart (Fun Page)
Goodnight Sweetheart The McGarrigle Hour
Gravity John Mayer
Had A Bad Day Daniel Powter
Hanging On Cheyenne Kimball
Hands Jewel
Hanging By A Moment Lighthouse
Hanging On Cheyenne Kimball
Happy Birthday Darlin Conway Twitty
Happy Together The Turtles
Have I Told You Lately Rod Stewart
Have You Ever Brandy
Heart Of The Matter Don Henley
Heaven Kane Brown
Heaven Help Me Wynonna Judd
Hello Lionel Richie
Hello Adell
Hello God Dolly Pardon
Here (In Your Arms) Hellogoodbye
Here Without You 3 Doors Down
( I Can Be Your ) Hero Enrique Iglesias
High James Blunt
High (Forever You And Me) Lighthouse Family
Hips Don't Lie Shakira
Hold On To Me John Michael Montgomery
Home Chris Daughtry
Home Is Where The Heart Is Elvis Presley
How Can You Mend A Broken Heart Al Green
How Could This Happen To Me Simple Plan
How To Save A Life The Fray
How You Live Point Of Grace
Humble And Kind Lori McKenna
I Believe Diamond Rio
I Believe In You Il Divo & Celine Dion
I Can Love You Like That John Michael Montgomery
I Can't Make You Love Me Bonnie Raitt
I Can't See Me Without You Conway Twitty
I Could Fall In Love Selena
I Cross My Heart George Strait
I Do I Do Charlie Mars
I Don't Feel Like Loving You Today Gretchen Wilson
I Don't Want To Talk About It Rod Stewart
I Finally Found Someone Barbra Streisand & Bryan Adams
I Get Carried Away George Strait
I Got You Babe Sonny And Cher
I Got You Babe UB40
I Hear A Symphony Diana Ross & The Supremes
I Hope You Dance Lee Ann Womack
I Just Called To Say I Love You Stevie Wonder
I Just Fall In Love Again Anne Murray
I Knew I Loved You Savage Garden
I Love The Way You Love Me John Michael Montgomery
I Love This Bar Toby Keith
I Love You Barney
I Love You, Goodbye Celine Dion
I Love You More And More Al Martino
I Melt Rascal Flatts
I Need You Leanne Rimes
I Swear All 4 One
I Wanna Be Your Everything Keith Urban
I Wanna Grow Old With You Westlife
I Wanna Grow Old With You Adam Sandler
I Wanna Know My Name Is Joe
I Wanna Talk About Me Toby Keith
I Want To Know What Love Is Foreigner
I Was Made For Lovin' You Kiss
I Wish I Didn't Love You So KD Lang
I Who Have Nothing Luther VanDross / Martha Wash
I Who Have Nothing Jordin Sparks
I Woke Up In Love This Morning Partridge Family
If Bread
If I Ain't Got You Alicia Keys
If I Had A Million Dollars Barenaked Ladies
If Everyone Cared Nickelback
If I Didn't Have You Randy Travis
If I Let You Go Westlife
If Loving You Is Wrong Luther Ingram
If There Hadn't Been You Billy Dean
If We Have Each Other Alec Benjamin
If You Don't Know Me By Now Harold Melvin & the Blue Notes
I'll Make Love To You Boyz II Men
I'm Eighteen Alice Cooper
I'm Gonna Getcha Shania Twain
I'm Looking For A New Love Jody Watley
I'm Sorry Brenda Lee
I'm So Into You Atlanta Rhythm Section
I'm Stone In Love With You Stylistics
I'm Yours Jason Mraz
I'm Your Angel Celine Dion with R Kelly
I'm Your Puppet Elvis Presley
Illegal Shakira
In My Mind Heather Headley
Incomplete Backstreet Boys
Inside Out Bryan Adams
Intuition Jewel
Irreplaceable Beyonce
Its Alright To Be A Redneck Alan Jackson
It's Not Over Chris Daughtry
It's Your Love Tim McGraw/Faith Hill
I've Been Every Where Man Johnny Cash
I've Been Loving You Too Long Otis Redding
Jesus Take The Wheel Carrie Underwood
Just Another Day In Paradise Phil Vassar
Just Because Anita Baker
(My Heart Is Breaking) Just For You Lionel Richie
Just Got Paid N SYNC
Just Might (Make Me Believe) SugarLand
Keep Holding On Avril Lavigne
Kiss This (Goodbye) Aaron Tippin
Kissin' You Total
Kiss You All Over Exile
Landing In London (All I think About Is You) 3 Doors Down
Landslide Fleetwood Mac
Last Day Of My Life Phil Vassar
Lean On Me Bill Withers
Leather And Lace Stevie Nicks/Don Henley
Let There Be Love Anne Murray
Let There Be Peace On Earth Vince Gill & Jenny Gill
Let Me Down Easy Billy Currington
Let Me Love You Mario
Let's Make Love Tim McGraw/Faith Hill
Let's Stay Together Al Green
Like A River To The Sea Steve Wariner
Like A Star Corinne Bailey Rae
Lil' Red Riding Hood Sam The Sham & The Pharaohs
Lips Of An Angel Hinder
Little Bitty Alan Jackson
Live Like You Were Dying Tim Mcgraw
Long Slow Kisses Jeff Bates
Lookin' For Love Johnny Lee
Losing My Religion R.E.M.
L.O.V.E. Ashlee Simpson
L-O-V-E (Was Made For Me And You) Nat King Cole
Love At First Sight Kylie Minogue
Love Can build A Bridge The Judds
Love Don't Love Nobody The Spinners
Love Hurts Nazareth
Love Letters Elvis Presley
Love Of My Life Keith Martin
Love Me Do The Beatles
Love Me For A Reason boyzone
Love Song 311
Love Story Taylor Swift
Love To Love You Baby Donna Summer
Love Like There's No Tomorrow Aaron Tippin
Lucky Man Montgomery / Gentry
Mama He's Crazy The Judds
Me Without You ( Fun Page)
Magic Symphony Blue System
Make a Memory Bon Jovi
Making Love Out Of Nothing At All Air Supply
Making Memories of Us Keith Urban
Memory Cats Soundtrack
Men Buy The Drinks (Girls Call The Shots) Steve Holy
Mickey Toni Basil
Million Love Songs Take That
Misled Celine Dion
( I Ain't ) Missing You John Waite
Mockingbird Eminem
Money For Nothing - Beverly Hillbillies Weird Al
More Than I Can Say Leo Sayer
Mother In Law Ernie K. Doe
My Best Friend Brandy
My Best Friend Tim McGraw
My Everything 98 Degrees
My Heart Will Go On Celine Dion
My Girl The Temptations
My Immortal Evanescence
My Love Lionel Richie
My One True Friend Bette Midler
My Way Elvis Presley
My Wish (For You) Rascal Flatts
No One Else On Earth Wyonna Judd
(Girl) No One Like You Scorpions
Nobody Knows But Me Kevin Sharp
Not A Day Goes By Lonestar
Nothing Else Matters Metallica
Nothing In This World Paris Hilton
Nothing's Gonna Change My Love George Benson & Al Jarreau
Now and Forever Carole King
Oh How I Miss You Tonight KD Lang
Oh No Commodores
Oh Pretty Woman Roy Orbison
Older Alec Benjamin
On A Night Like This Dave Barnes
One Friend Dan Seals
One Step Closer (To Heaven) S Club Juniors
Only You Ringo Starr
Outside Staind
Pac-Man Fever Buckner & Garcia
Paint Me a Birmingham Tracy Lawrence
Party For Two Shania Twain/Billy Currington
Photograph Ringo Starr
Pickin' Wildflowers Keith Anderson
Places I've Never Been Mark Wills
Please Love Me Forever Bobby Vinton
Please Remember Me Tim McGraw
Pretty Good Day To A Soldier Loudon Wainwright III
Puppet On A String Elvis Presley
Rainbow Kacey Musgraves
Redneck Woman Gretchen Wilson
Relight My Fire Take That
Remember Me This Way Jordan Hill
Remember When Alan Jackson
Ring Of Fire Johnny Cash
Rock Me Gently Andy Kim
Rose Colored Glasses John Conlee
Running NoDoubt
Sailing Rod Stewart
Satisfaction Britney Spears
Say It Right Nelly Furtado
Schools Out For The Summer Alice Cooper
School Of Rock School of Rock Sound Track
Seasons In The Sun Westlife
Second Chance Faber Drive
Seeds (In Gods Hands) Kathy Mattea
Seven Lukas Graham
7 Rings Ariana Grande
Shadows In The Moonlight Anne Murray
She Will Be Loved Maroon 5
She's So Cold Rolling Stones
Simply The Best Tina Turner
Sitting On The Fence George Straight
Sledgehammer Peter Gabriel
Slipped Away Avril Lavigne
Slow Hand Conway Twitty
Slow Hand The Pointer Sisters
Smile (Because You Have A Friend Who Cares) Nat King Cole
Smokin Out The Window [Official Music Video] Bruno Mars, Anderson .Paak, Silk Sonic
So Into You Atlanta Rhythm Section
Some Beach Blake Shelton
Some Guys Have All The Luck Rod Stewart
Somebody Loves You Crystal Gayle
Someone Like You Van Morrison
Sometimes Britney Spears
Sometimes When We Touch Dan Hill
S.O.S. Rihanna
Spell Blue Magic
Stand By Me Aaron Neville
Stand By Me Mickey Gilley
Stars Are Blind Paris Hilton
Stay In My Corner The Dells
Stickwitu (Stick With You) Pussycat Dolls
(I Love You) Still Lionel Richie
Straight To The Heart Of Love Country Bears
Stressed Out twenty one pilots
Stuck On You Lionel Richie
Sugar Sugar The Archies
Superman (It's Not Easy) Five for Fighting
Superman Song Crash Test Dummies
Sway (With Me) Dean Martin
Sway (With Me) Michael Bublé
Sway (With Me) Pussycat Dolls
Swing Swing The All American Rejects
Tailor Made Colbie Caillat
Tattoo Jordin Sparks
Teardrops On My Guitar Taylor Swift
Thank You Baby Shania Twain
Thank You For Being A friend Andrew Gold
That's Important To Me Joey And Rory
The Baby Blake Shelton
The Chair George Strait
The Climb Miley Cyrus
The Credit Card Song Dick Feller
The Dance Garth Brooks
The First Cut Is The Deepest Rod Stewart
The First Cut Is The Deepest Sheryl Crow
The First Time Ever I Saw Your Face Roberta Flack
The First Time Ever I Saw Your Face Celine Dion
The Heart Of The Matter Don Henley
The Little Things Colbie Caillat
The One That You Love Air Supply
The Power Of Love Celine Dion
The Promise Tracy Chapman
The Real Thing Bo Bice
The Rose Bette Midler
The Streak Ray Stevens
The Sweet Escape Gwen Stefani
The Way You Make Me Feel Ronan Keating
The Wheels On The Bus Raffi
The World Brad Paisley
Thinking Of You ATC
This Moment In Time Engelbert Humperdink
Three Tines A Lady Lionel Richie
Tie A Yellow Ribbon Round The Ole Oak Tree Tony Orlando And Dawn
Till It Happens To You Corinne Bailey Rae
Time After Time Cindy Lauper
Time Marches On Tracy Lawrence
Times Of Your Life Paul Anka
Time Of The Season The Zombies
To Old To Cut The Mustard Red Foley/Ernest Tubb
To Make You Feel My Love Garth Brooks
Top Of The World Carpenters
Tonight I Wanna Cry Keith Urban
Too-Ra-Loo-Ra-Loo-Ral Bing Crosby
Truly, Madly, Deeply Savage Garden
Two Less Lonely People In The World Air Supply
Two Sparrows In A Hurricane Tanya Tucker
Two Tear Drops Steve Wariner
Unbreakable Westlife
Unforgettable Natalie Cole/Nat King Cole
(The) Unicorn The Irish Rovers
Unchained Melody Righteous Brothers
Until You Dave Barnes
(My) Valentine Martina McBride
Valley Of The Dolls (Theme) Dionne Warwick
Voodoo Godsmack
Waiting For A Star To Fall Boy Meets Girl
Waiting On An Angel Ben Harper
Walk Away Kelly Clarkson
Way I Am Ingrid Michaelson
We Can't Love Like This Anymore Alabama
We Danced Brad Paisley
Welcome To My Life Simple Plan
We're Not Making Love Any More Dru Hill
What A Wonderful World Louis Armstrong
What I Like About You The Romantics
What I Like About You Romantics
What I Really Meant To Say Cyndi Thompsom
What The World Needs Now Wynonna Judd
Whenever, Wherever Shakira
When I Close My Eyes Kenny Chesney
When I Fall In Love Celine Dion
When I Fall In Love Nat King Cole
When I Need You Celine Dion
When I Need You Leo Sayer
When I Said I Do Clint Black And Lisa Hartman Black
When I See You Smile Uncle Sam
When I'm 64 The Beatles
When Somebody Loves You Alan Jackson
When You Come Back To Me Again Garth Brooks
When You Love Someone Bryan Adams
When You Really Love Someone Alicia Keys
When You Say Nothing At All Alison Krauss
When You Tell Me That You Love Me Diana Ross
When You're In Love With A Beautiful Woman Dr Hook
Where Everybody Knows Your Name Gary Portnoy
Where Is The Love Blacked Eyed Peas
Who Do You Tell Tamia
Why Not Me The Judds
Wild Thing The Troggs
Wind Beneath My Wings Bette Midler
Winner At A Losin' Game Rascal Flatts
Woke Up In Love Exile
Wonderful Tonight Eric Clapton
Yellow Cold Play
You And I Eddie Rabbit
You Are So Beautiful To Me Joe Cocker
You Are My Sunshine Anne Murray
You Are (The Sun) Lionel Richie
You Better Stop Sam Brown
You Call Everybody Darlin' K. T. Oslin
You Got A Friend In Me Toy Story Soundtrack
You Got Lucky Tom Petty
You Got It Roy Orbison
You Had Me From Hello Kenny Chesney
You Light Up My Life LeAnn Rimes
You Make My Dreams (Come True) Hall And Oats
You Sexy Thing Hot Choclate
You Were Meant For Me Jewel
Your Song Elton John
You'll Never Find Another Love Like Mine Lou Rawls
You're Beautiful James Blunt
You're In My Heart Rod Stewart
You're Only Lonely J. D. Souther
You're The Best Thing That Ever Happened To Me Gladys Knight And The Pips
You're The First, The Last Barry White
You're The One I Want Grease Soundtrack
You've Got A Friend James Taylor
Yummy Yummy Yummy Ohio Express
Patriotic Song
America The Beautiful Ray Charles
God Bless The U.S.A. Lee Greenwood
Latin Songs
No Shakira
Suerte Shakira
Tell Your Friends About This Website Click On Button Below To Email Or Share This Page With Someone

Click On A Link Below To See More song-E-gram Pages
Home Page All Midi Songs Fun Pages Religious Songs
songAgram.com Holidays Pages Click On A Link Below
Happy Easter Happy Father's Day Happy Halloween Happy Mother's Day

Happy Thanksgiving Happy Valentine's Merry Christmas St Patrick's Day
Visit Our Other Web Sites They Have Printable Cards And Desktops
www.smileagram.com Or www.floweragram.com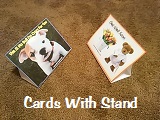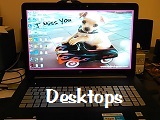 They Are Free Too
Legal Info
There are NO CD quality sounds on this site. All titles are copyrighted by their respective artists and record companies. The use of this material is not intended as a copyright infringement on any of the artists or any other entity's copyrighted material.
Please show your support for this web site and the artist of the songs. Buy the songs on this site at amazon.com. Just click on the amazon.com banner on the song page and it will take you to the amazon.com web site and with a simple click you can get the song . Quick and easy.
A Message To The World
Be Humble Be Kind
And Help One Another
Don't Panic
We Will Get Through This
webmaster@songagram.com
Please let me know what you think about songAgram.com email all comments to webmaster@songagram.com

Spreading Smiles And A Little Love Around The World
songAgram.com
Copyright 2002-2023

All Lyrics and Trademarks displayed are property of their respective owners.